Since each hotel and its design project are unique, "Making-of" performs a study of the behaviour and the functional needs of its clients, while keeping in mind the operating requirements of its staff. The perceived image and the development of activity, the positioning and the hotel's competition are studied ensuring the decorating elements address the strategic challenges of the establishment. The selection of shapes and fabrics of each piece of furniture in the rooms, the restaurant, the bar and lounges adapt to the work environment and to the needs of the employees of the hotel, this to allow comfort and efficiency. The design and the decor elements dress the establishment giving it a non-stereotyped look and a personality, while integrating the expectations of the users.  For all projects, each piece of furniture is custom designed and created for the hotel's clientele comfort.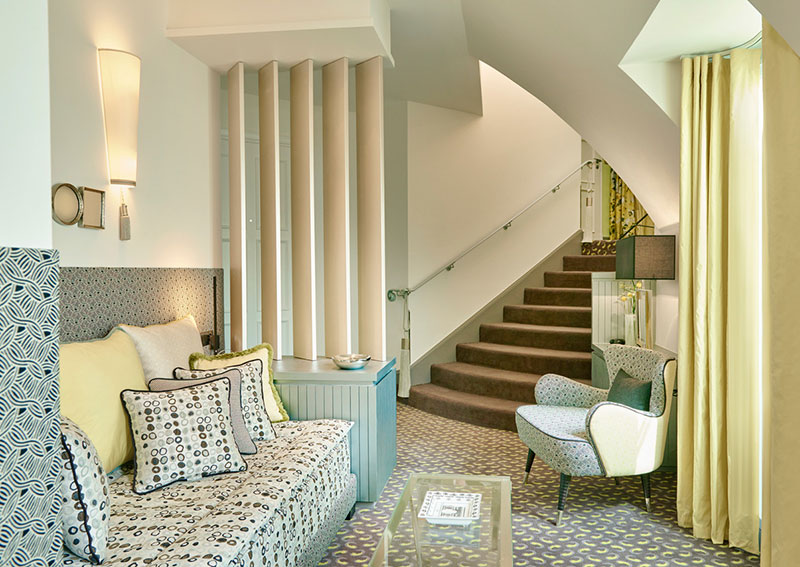 After a career with a large organization in business and marketing, Patrick Juliot made the decision to devote himself to his passion: furniture design and interior architecture.  Throughout the years, he executed his first projects in collaboration with artists and designers such as Robert Clévier and other experienced creators. 
With skill and a taste for quality fabrics, mixture of fine materials, unusual and timeless colors, Patrick Juliot and his team mix expertise and artistry to give meaning to their projects.  His knowledge in marketing acquired in the hotel industry relies on his client's needs analysis and also on the users choices. This double perspective gives a personalized approach to which the hotel management are attuned to. 
Through long-lasting trends adapted to the operations of the establishment, Patrick Juliot and the "Making-of" Team deliver projects beyond traditional ideas investors may have of their future environments.